The EUCloudEdgeIoT Task Force 5: Market and Sectors hosted an online workshop on February 13, 2023.

The 2-hour event was centred around the development of Cloud-Edge-IoT use case towards a successful and sustainable deployment.

The main objectives of the workshop were:
Developing the use case towards market-ready and sustainable deployment
Receiving experts' feedback on your use cases (both contextual and technical)
Identifying areas of collaboration (from shared components to research and industry insights)
Sharing common challenges and approaches on how to overcome these
Mapping relative project strengths to avoid duplication of efforts
Capturing potential cross-sectoral opportunities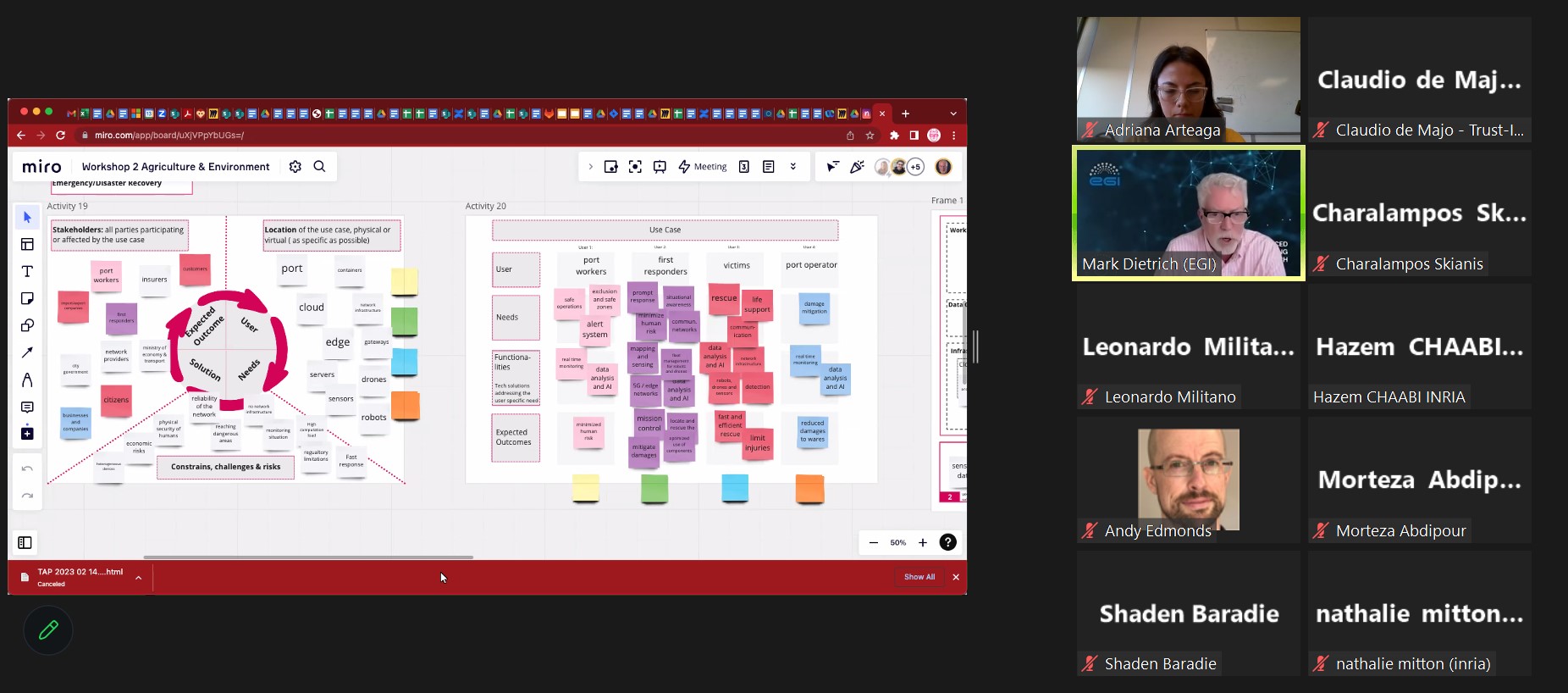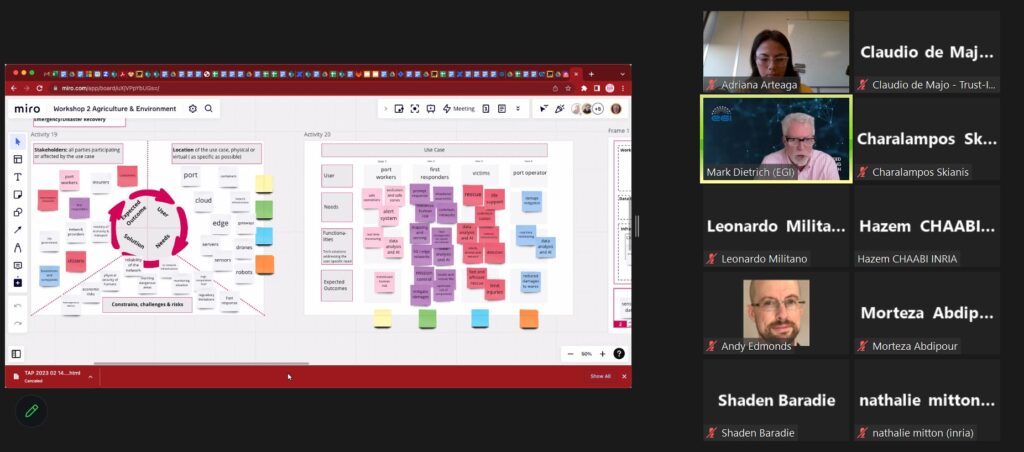 Agenda

15:00 Welcome and introduction
Jose Enrique Alvarez (BluSpecs), Golboo Pourabdollahian (IDC)

15:10 Parallel vertical sessions-Sector Specific Use Case Activities

15:10 Use Case presentation & Peer-to-Peer review

16:00 Cross-sectoral opportunities

16:15 Overview of high priority use cases and how they influence the MetaOS use cases

16:35 Key outcomes and lessons learnt

16:50 Next steps and Q&A

The use cases provided useful input for the understanding of challenges and needs for the Cloud-Edge-IoT Continuum. The collected information and the discussion sessions are transferred to the forthcoming Value-Chain Adopter Groups' workshops centred on assessing Cloud-Edge-IoT industrial use cases priority drivers in key sectors, such as manufacturing, energy, healthcare, transportation and agriculture.