Today, 8 February 2023, the EU Cloud-Edge-IoT initiative officially launched its community of collaborative projects, that will shape the future of Cloud-Edge-IoT (CEI), also through a set of focused Task Forces (TFs).
86 participants had a chance to meet virtually (the physical meeting will take place in May 2023), to kick start joint activities and define the next steps.
The 30+ projects from OpenSource, Cloud, MetaOS, Swarm, IoT, Edge and more will work on Strategic Liaisons, Open Source Engagement, Architecture, Market and Sectors, Communications and Ecosystem Engagement together.
If your project is interested in joining the community, we invite you to visit our Cooperation Mechanisms page and contact us!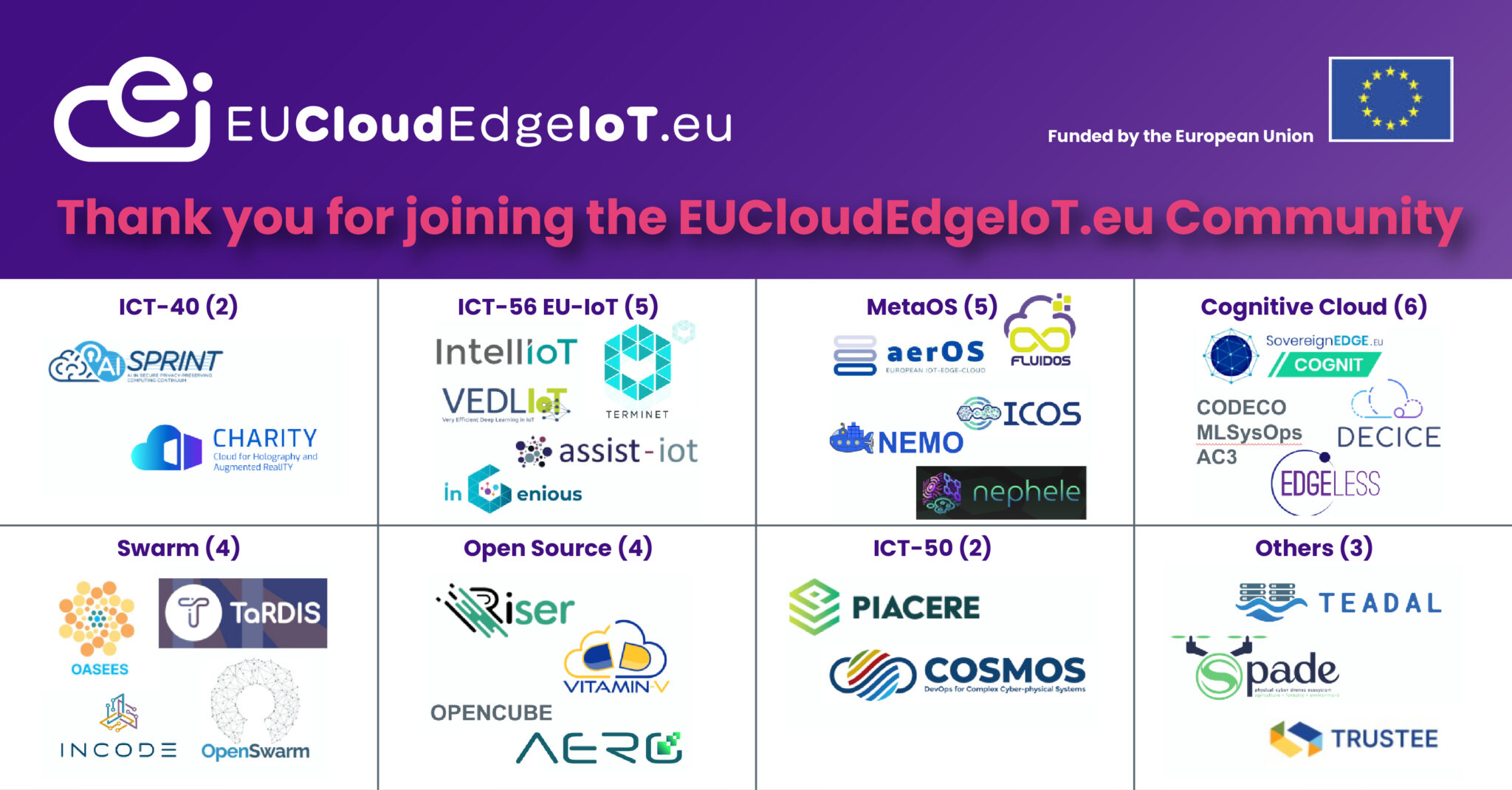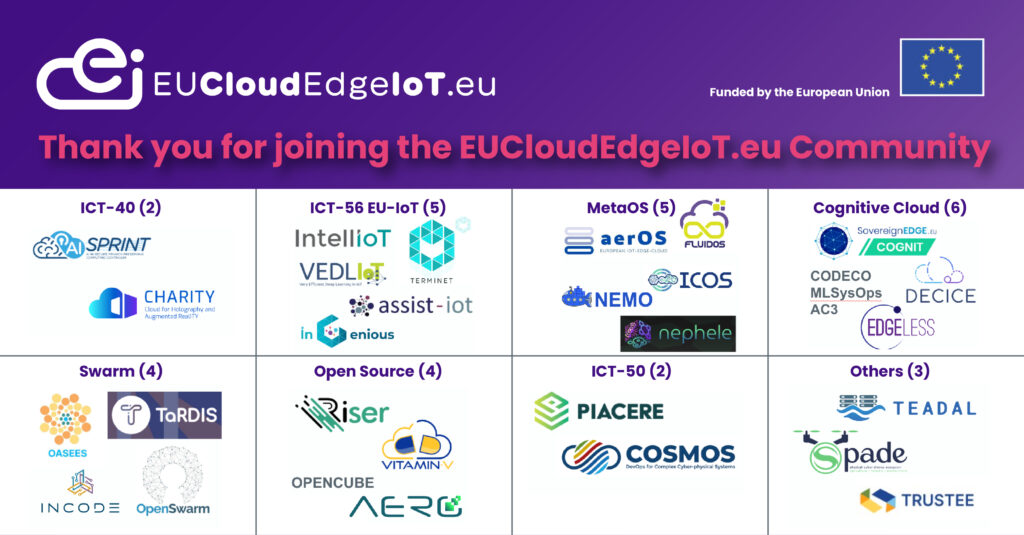 You might also be interested in…