Standards (AI, IoT and digital twin) in the making – Webinar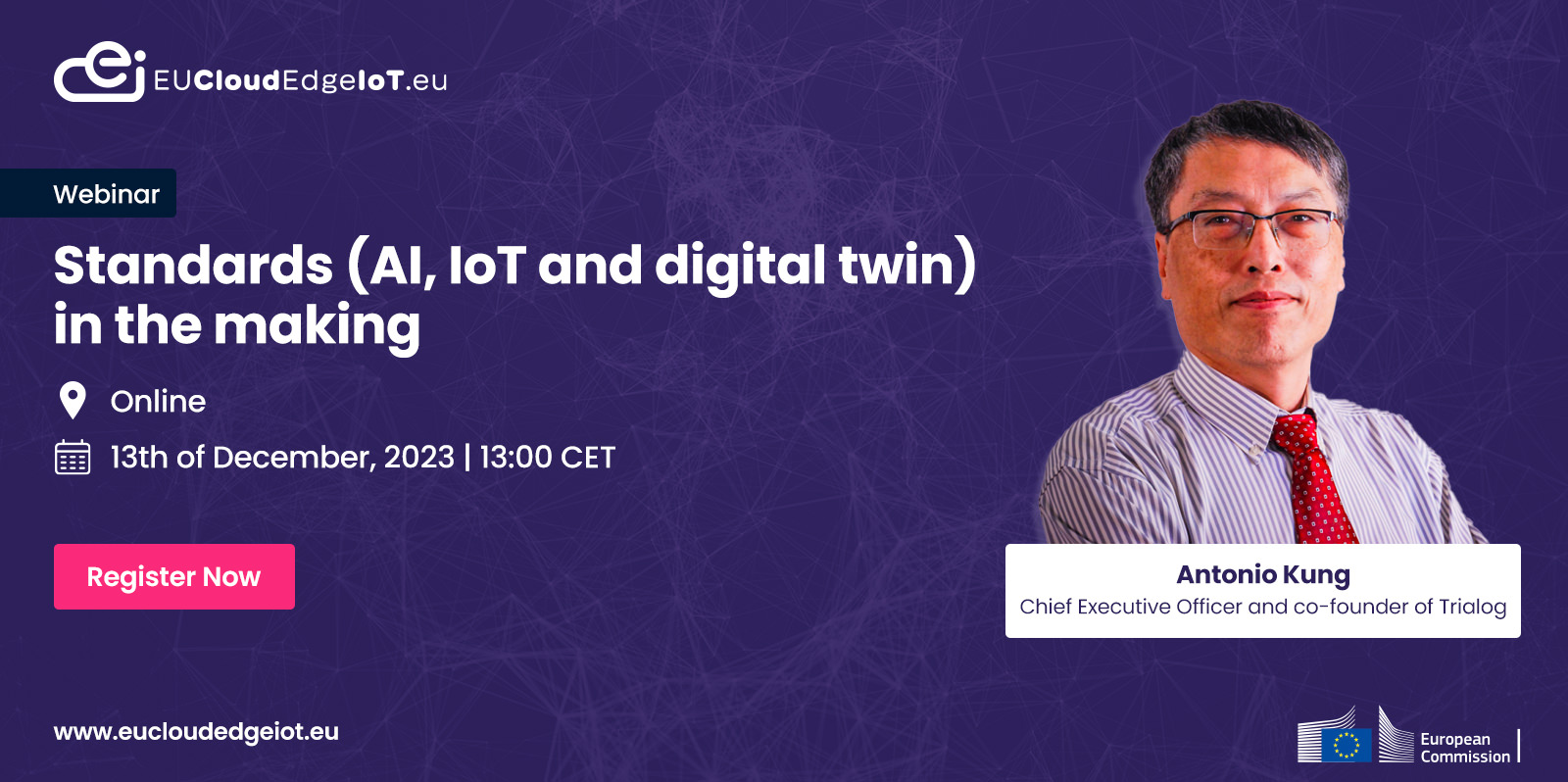 The webinar will first provide insight on work in standardisation taking ISO as an example. The process of proposing and developing a standard will be presented. Advice on how to participate will also be provided.
The presentation will then provide an overview of:
Current AI standards, at ISO/IEC JTC1/SC42 (AI), ISO/IEC JTC1/SC27 (Cybersecurity and privacy), and CEN/Cenelec JTC21 (AI) level.
Examples will include ISO/IEC 27091 (Privacy protection – AI), The standardisation request of the AI act.
Current IoT and digital twin standards at ISO/IEC JTC1/SC41 (IoT and digital twin) level.
The presentation will then present possible roadmaps to promote standards for the continuum.
---
Antonio Kung
Chief Executive Officer
Antonio Kung is co-founder of Trialog. With more than 30 years of experience in the field of cyber physical systems and the Internet of Things, he brings expertise and know-how particularly on architecture, interoperability or data security and protection. He was the coordinator of numerous national and European collaborative projects in these fields. He is active in standardisation on the Internet of Things, security and data protection, and the editor of ISO/IEC standards 27550 (published), 27556, 27561 – POMME, 27570 (published), 21823-3, 30149. He became CEO of Trialog in 2018. Antonio has a master degree from Harvard university and an engineering degree from Ecole centrale Paris.