NGI Forum 2023 – Unlocking the Power of Digital Commons
November 15

-

November 16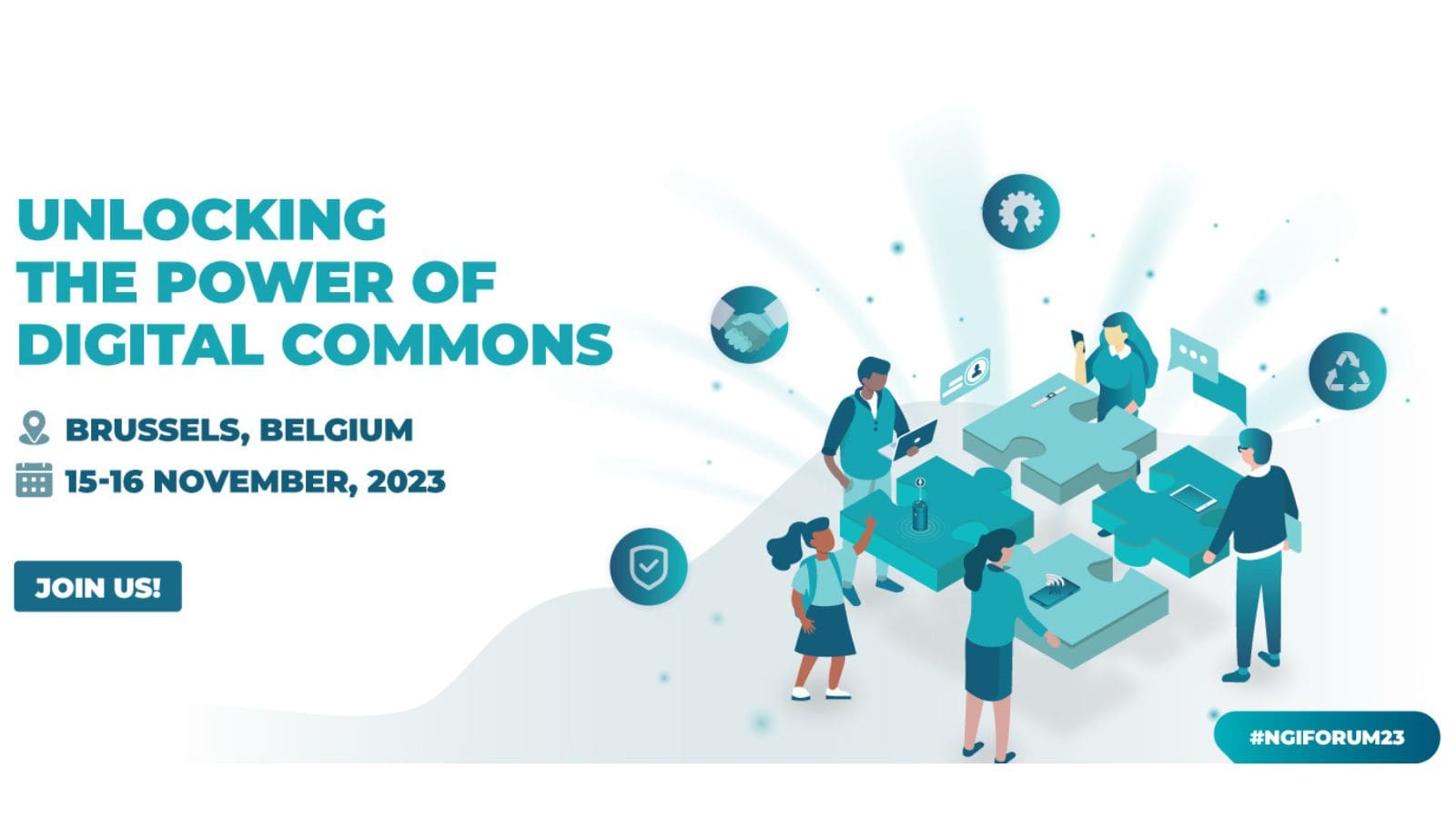 The NGI Forum 2023 is the flagship hybrid event of the European Commission's Next Generation Internet (NGI) initiative. It brings together some of Europe's top Internet innovators at work to build an Internet of Trust, empowering end-users with more choice and control over their data and digital identity.
The NGI Forum 2023 is designed as a dynamic hub for visionary thinkers, policymakers, and technologists to delve into the forefront of Europe's digital transformation. At its core, the forum places the spotlight on the concept of the Digital Commons, which is particularly crucial for Europe, as it fosters equitable access to information, fuels innovation, and bolsters digital sovereignty.
In a multifaceted agenda that spans European policy developments, innovation trends, and NGI activities, the NGI Forum 2023 explores diverse topics to underpin the transition to the future internet. The discussions will expand to digital identity, quantum internet, large language models and web search, decentralised social media and security of the open source supply chain.
The mission of the NGI is to re-imagine and re-engineer the Internet. It is an initiative of the European Commission designed to support European research and innovation efforts aimed at creating an Internet that is safer, open, and respectful of citizens and the environment. Over a span of a bit more than four years in operation, the NGI has built a unique ecosystem of highly talented and value-driven innovators who are changing the course of the Internet. They are committed to open source (both hardware and software) and open data. The NGI has supported projects that contribute to solutions available to users, such as CryptPad, Searx, Mastodon and many more.