FOSS Backstage 2024
March 4, 2024

-

March 5, 2024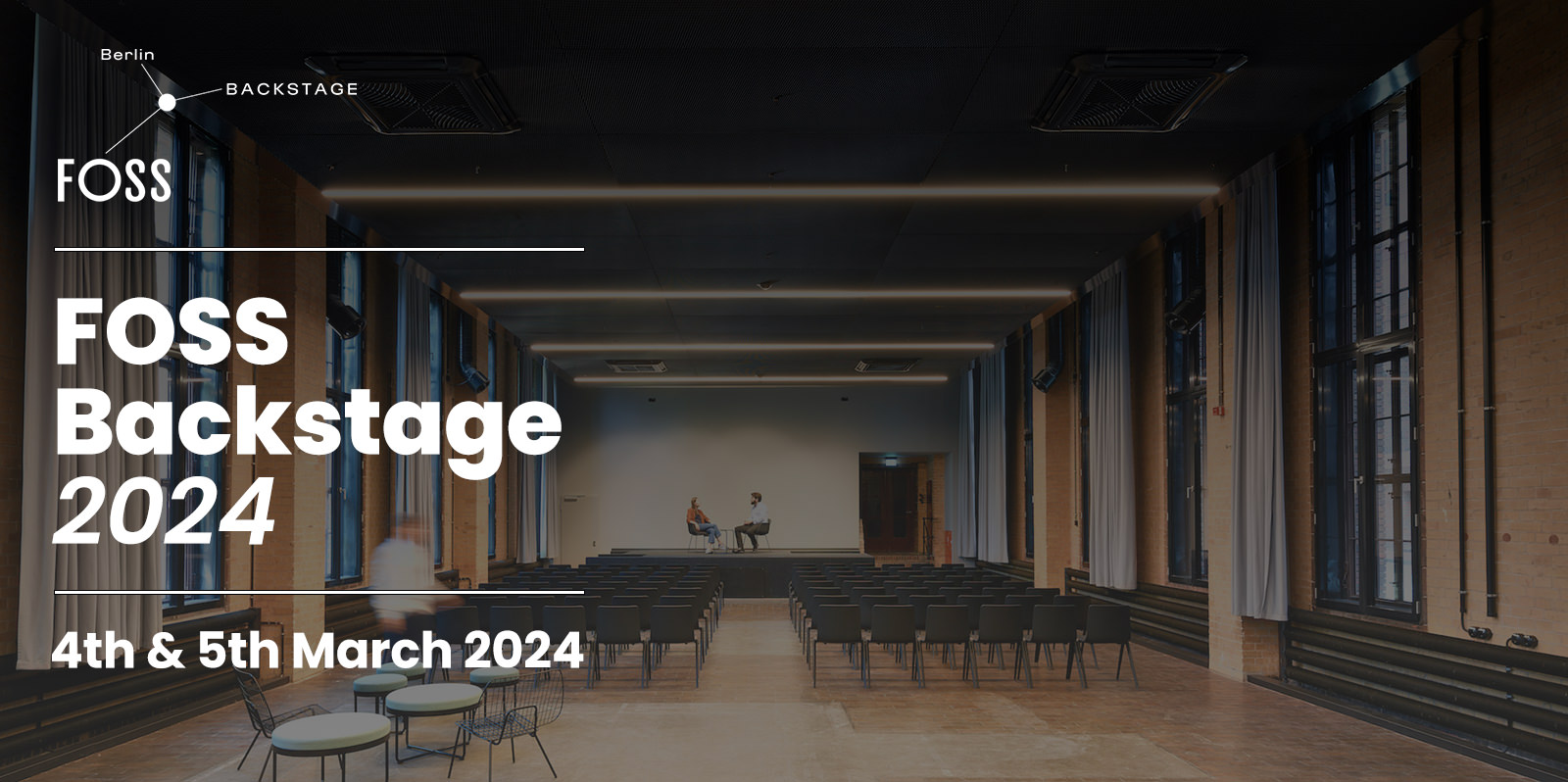 What makes an open source project flourish? We want to encourage more discourse about the non-coding aspects of successful open source projects. Join us to learn more about what goes on behind the stages of Free and Open Source Software!
The sixth edition of FOSS Backstage will take place in Berlin (and online) on 4th and 5th March 2024. If you are interested in supporting FOSS Backstage as a partner, please contact partner@foss-backstage.de
The goal of FOSS Backstage is to connect members of different communities across projects and companies to discuss shared issues, best practices and visions to improve free and open source software development. Of course it's also a great place to network with industry experts and fellow Open Source enthusiasts.
If you want to join us as an attendee, make sure to check out our ticket shop while the CfP is still running and get a discounted early bird ticket.