Demand pull drivers for Cloud Edge IoT in the healthcare sector
March 10 @ 9:00 am

-

11:00 am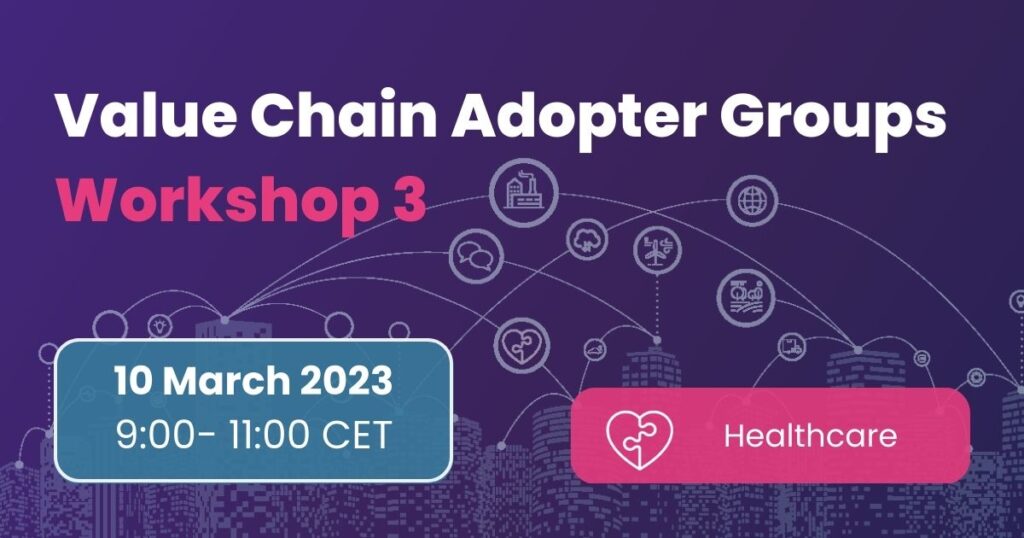 Demand pull drivers for Cloud Edge IoT in the healthcare sector
This workshop aims to provide an overview of the CEI demand landscape and highlight the major demand-pull drivers in the healthcare sector. The workshop will encompass discussions of the future and current use cases as well as economic, political, environmental, technological, social and legal factors that can affect the option of Cloud-Edge-IoT technologies on the market.
The use cases will address smart medical devices with embedded intelligence, health data transmission, heterogenous infrastructure interoperability, and AI-based assistant systems for diagnosis and treatments.
The agenda will involve discussions regarding the flow of the data-driven revenue streams among the CEI stakeholders and potential vendor lock-ins. Potential gaps will indicate business opportunities and incentivise cooperation among the participating experts. A week before the workshop, we will provide you with the detailed agenda.
UNLOCK CEI is the organizer of the event and is one of the Coordination and Support Actions funded in this cluster with the objective to understand and predict possible market scenarios at the convergence of Cloud, Edge and IoT (CEI) technologies and support their adoption by companies and other relevant industrial players. To this aim, an engaged community of CEI adopters will be constituted to help understand the requirements for the future uptake of such technologies and provide insights to guide future research and innovation in this field.