COMMON TAXONOMY FOR EU METAOS: EUCloudEdgeIot workshop
April 3 @ 10:00 am

-

12:00 pm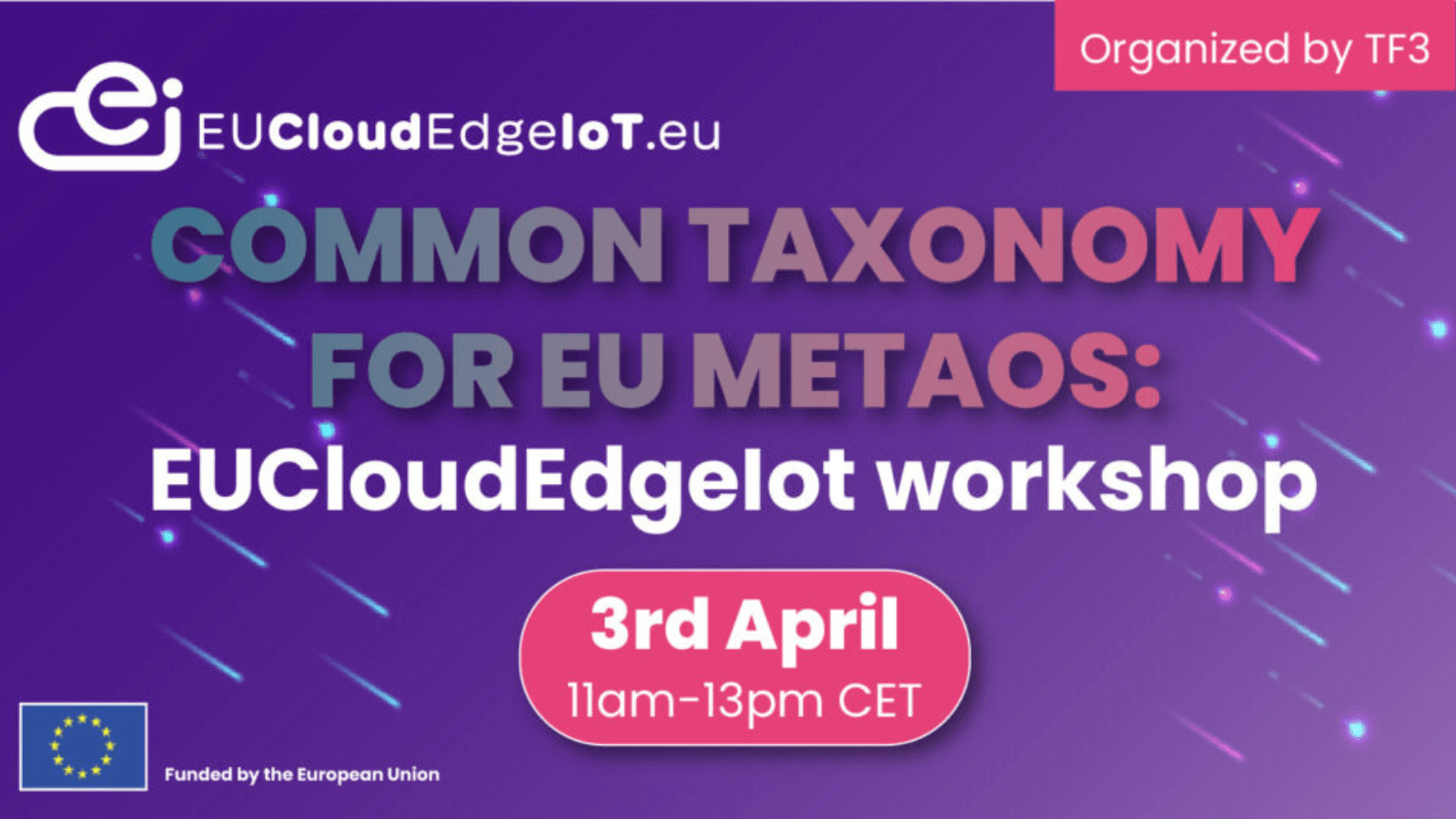 COMMON TAXONOMY FOR EU METAOS: EUCloudEdgeIot workshop
The EUCloudEdgeIoT initiative invites participation in the COMMON TAXONOMY workshop for EU METAOS. This event will gather representatives of EU MetaOS projects to work collaboratively on the development of a common standardised taxonomy for all MetaOs European projects.
The workshop will be held online and will last 2 hours. As explained during the EUCloudEdgeIoT.eu launch event (February 8th), one of the goals of Task Force 3 (Architecture) is to develop a shared taxonomy for all European projects and initiatives in our field of expertise.
The idea is that everyone uses the same words to refer to the same things, eliminating ambiguities and duplication of terminology and being as specific as possible. EUCloudEdgeIoT will process your inputs and provide the European Union with this commonly agreed taxonomy.
As a key specialist in the European Cloud, Edge & IoT Continuum landscape, your experience and knowledge will be fundamental in defining the terms that should be included. You will get a final date and agenda ASAP.