3rd International Workshop on Time-Sensitive and Deterministic Networking (TENSOR) 2023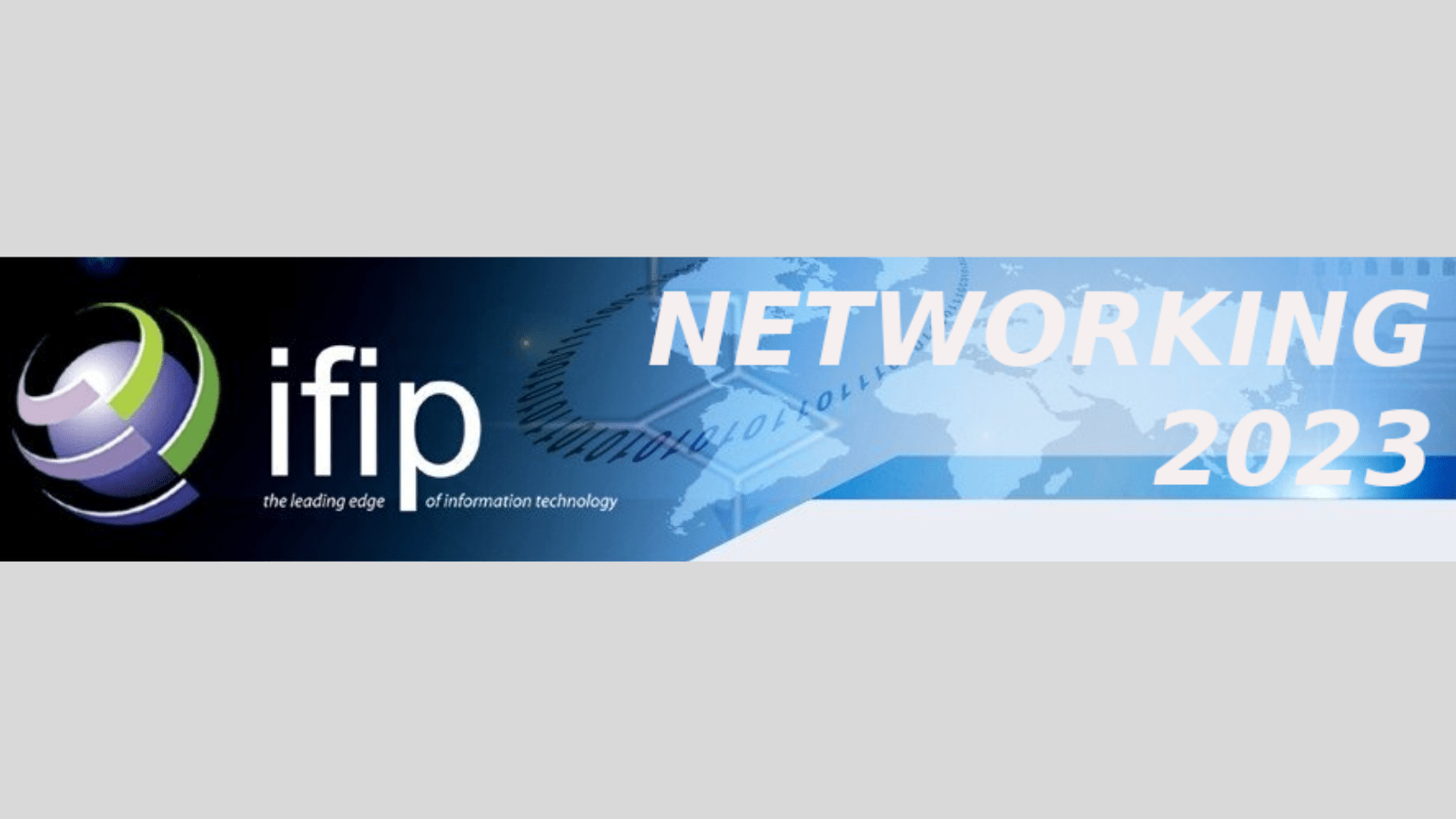 3rd International Workshop on Time-Sensitive and Deterministic Networking (TENSOR) 2023
Time-sensitive deterministic communications constitute an emerging topic with significant interest from industry and various application domains, such as industrial networks, automotive communications, mobile and wireless Networks, as well as service provider networks. Time-sensitive deterministic communications are expected to provide a solid underpinning that will support modern applications' connectivity in multiple and distinct use cases and operational environments. The goal of this workshop is to bring together researchers from academia and industry in order to investigate challenging aspects in the area of time-sensitive deterministic communications, as well as identify future research directions for ultra-low latency communications. Open issues and key innovations will be discussed for both network performance and network management-related aspects of deterministic communications.
There have been two successful previous editions of TENSOR workshop, always co-located with the IFIP NETWORKING conference.
This workshop will be held exclusively in person.
Topics of interest:
Topics of interest include, but are not limited to, the following:
Emerging standards and advances on IEEE TSN (802.1Qbv, 802.1Qbu,802.1Qci etc)
Layer 3 Deterministic IP Networking
TSN in Industrial Automation, Automotive, Aerospace, Service Provider Networks and TSN convergence with other technologies, such as Wi-Fi and 5G (Network Service KPIs translation, etc.)
Enabling 5G Time Sensitive Communications
Hardware/Software co-Design for TSN
Software/Systems and open-source solutions
Testbed experimentation for TSN and deterministic communications
TSN testing methodologies
Deterministic communications for the Cloud
Programmable data planes for TSN
Orchestration and Management of Software-Defined Deterministic Networks
Highly reliable deterministic communications
Queueing Control, scheduling, admission control policies
Artificial intelligence for deterministic networks
New key techniques for time-sensitive networking
Network Telemetry and Monitoring for IEEE TSN and/or IETF Detnet
Ultra-reliable low-latency communications for 5G
SDN applications for high-precision, high-performance networking
Wireless deterministic connectivity (WiFi6, emerging WSN, etc.)
Internetworking of IEEE TSN networks with mobile/wireless technologies
Emerging Standards for Wired and Wireless Time Sensitive Networking (TSN)
Security aspects of deterministic networking and real time systems
Segment routing for Detnet
Time-sensitive networking system implementation experience
Time-synchronization and robustness for low-latency TSN
Network calculus for delay bounds
Topics of interest
Paper submission deadline: 28 March 2023 (extended)
Notification of acceptance: 25 April 2023
Camera ready deadline: 02 May 2023
Workshop: 12 June 2023
Paper submission
Submitted papers should be written in English by following the IEEE conference format (double-column, 10pt font), with a maximum length limit of 6 (six) printed pages, including all figures, references, and appendices.
Papers should be submitted through EDAS in PDF using the following link: https://edas.info/N30737
Only original papers that have not been published or submitted for review elsewhere will be considered for publication in the proceedings.
Papers will appear in the conference proceedings and will be submitted for inclusion into IEEE Xplore subject to meeting IEEE Xplore's scope and quality requirements.
At least one author of each accepted paper is required to register and present the work in the workshop.
Workshop General co-chairs
Luis M. Contreras, Telefónica, Spain
Panagiotis Papadimitriou, University of Macedonia, Greece
Technical program committee co-chairs
Kostas Katsalis, NTT Docomo, Germany
Luis Velasco, Universitat Politécnica de Catalunya, Spain
TPC Members
Carlos J. Bernardos, Universidad Carlos III de Madrid, Spain
Cristiano Both, UNISINOS, Brazil
Mohamed Boucadair, Orange, France
Roberto Bruschi, University of Genoa, Italy
Kleber V. Cardoso, Universidade Federal de Goiás, Brazil
Jose Costa-Requena, Cumucore, Finland
Paola Iovanna, Ericsson, Italy
Milan Groshev, Universidad Carlos III de Madrid, Spain
Vasileios Karyotis, Ionian University, Greece
Peng Liu, China Mobile, China
David Zhe Lou, Huawei, Germany
Kiran Makhijani, Futurewei, USA
Lefteris Mamatas, University of Macedonia, Greece
Marc Molla, Ericsson, Spain
Alain Mourad, InterDigital, UK
Antonio de la Oliva, Universidad Carlos III de Madrid, Spain
Chrysa Papagianni, University of Amsterdam, Netherlands
Symeon Papavassiliou, National Technical University of Athens, Greece
Sophia Petridou, University of Macedonia, Greece
Marc Ruiz, Universitat Politécnica de Catalunya, Spain
Oscar Seijo, Ikerlan, Spain
Antonio Skarmeta, University of Murcia, Spain
Salvatore Spadaro, Universitat Politécnica de Catalunya, Spain
Eleni Stai, ETH, Switzerland
Samer Talat, ITRI, Taiwan
Iñaki Val, MaxLinear, Spain
Luca Valcarenghi, Scuola Superiore Sant'Anna, Italy
Sameh Yamany, Viavi, USA
Anastasios Zafeiropoulos, National Technical University of Athens, Greece
Jim Zou, ADVA, Germany